Miru 1 Day FlatPack 30
By Menicon
(Box of 30 lenses)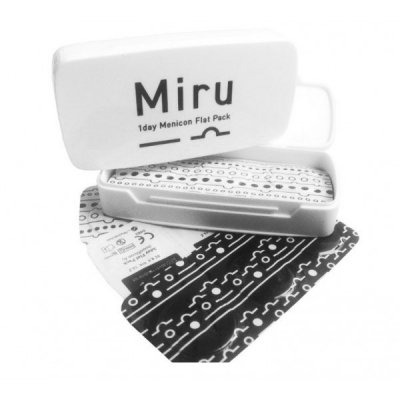 Price: $38.00
Miru 1 day contact lenses 1mm flat pack packaging eco-friendly design reduces waste by 60%
---
Enter your Prescription
Only need contact lenses for one eye? No problem uncheck the box for the other eye.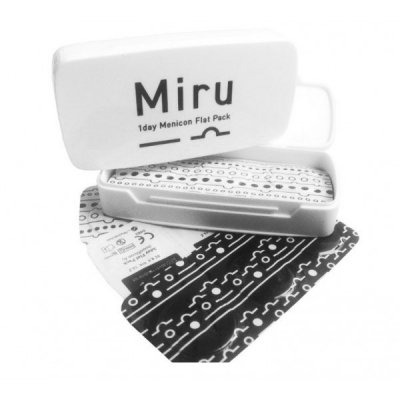 Contact Lens Details
Miru 1day contact lenses were specifically developed to reduce the chance of lens inner surface contamination.
When the pack is opened, the outer surface of the lens always faces up. This eliminates confusion about lens orientation and reduces the need to touch the inner surface of the lens, making it less likely that skin oil or harmful microorganisms will get trapped between the lens and the eye.
Wear/Replacement: Daily
Lens material: HEMA-GMA
Water content 57%
Tint Handling tint